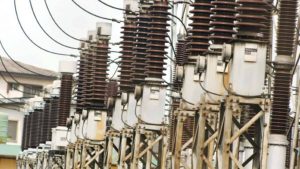 Nigerians are set to stay in darkness again following Tuesday's reports of the collapse of the national grid, with power output falling from a peak of 3,594.60 megawatts (MW) at midnight to a mere 42.7MW.
Nigeria's electricity supply, according to the Guardian plummeted to an all time low at the time of filing this report.
As of mid-day today, the only operating power plant on the grid was the Delta Power plant, generating 41.00MW, while Afam contributed a mere 1.7MW.
This occurrence follows closely on the heels of two recent grid collapses in just over a 12-hour period, plunging the nation into complete darkness.
Details later…
The post Breaking: Blackout As National Grid Collapse Again appeared first on Naija News.
Go to Source
Author: Victoria Chukwuani