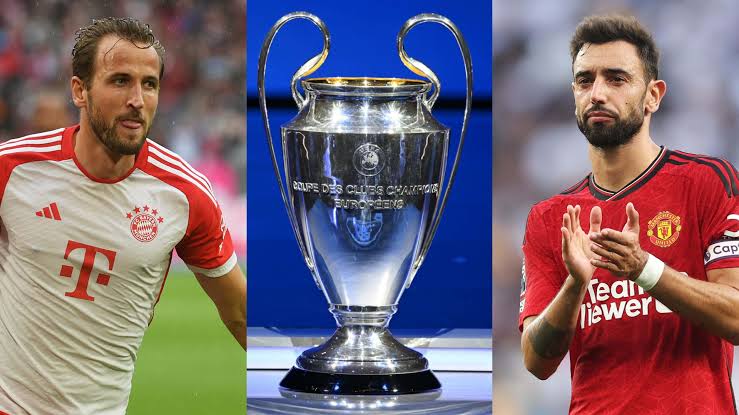 Manchester United are about to face their biggest test in the 2023-2024 season after a poor run of games in the Premier League.
Unfortunately, the test is coming in the Champions League group stage and against one of the most successful teams in the competition, Bayern Munich.
At 8 p.m. on Wednesday, September 20, Manchester United will be at the Allianz Arena to play their first Champions League group stage game in Group A.
Unfortunately, they are going into the game with three defeats in four games. Their last two Premier League games ended in defeats, 3-1 against Arsenal, and 1-3 against Brighton at Old Trafford.
They are also going into the game with a series of injury worries including Luke Shaw and Amad Diallo. However, their new signings, Mason Mount and Sofyan Amrabat, who have been sidelined due to fitness issues are expected to be available for the game.
On the other hand, Bayern Munich are not in their best form but they are currently doing far better than Manchester United in the German Bundesliga. They have recorded three Bundesliga wins in four games. They won one of their last two games and drew one.
Apart from the two teams' current form, Bayern Munich have a better head-to-head record than Manchester United. In their last 11 meetings in the Champions League, Manchester United recorded two wins, while Bayern recorded four wins. They have both shared the spoils five times.
As for goals, Bayern Munich's attack have been better in the last 11 games as they have scored 16 goals against United's 13 games.
Hence, the question is, can Manchester United survive at the hands of Bayern Munich who have Tottenham Hotspur and England's all-time highest goalscorer, Harry Kane, leading their attack?
The post UCL: Can Manchester United Survive Bayern Munich? appeared first on Naija News.
Go to Source
Author: Ernest Victor