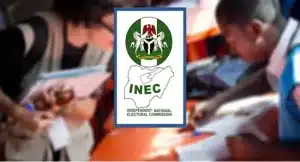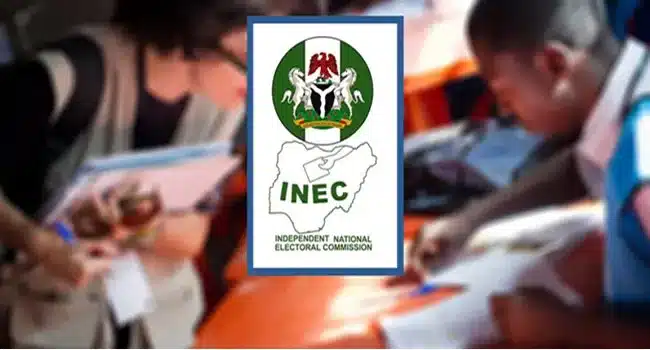 The National Publicity Secretary of the Labour Party (LP), Obiora Ifoh has claimed that the Independent National Electoral Commission (INEC) has set up a staff structure that is loyal to the Governor of the state, Hope Uzodinma ahead of the November 11 gubernatorial polls.
Ifoh made the claim while speaking in an interview with The Sun.
The publicity secretary insisted that the challenges experienced in the last elections must be avoided in the upcoming elections in Imo, Kogi, and Bayelsa States.
He dismissed the excuse of technical glitches in the last election, maintaining that it was a deliberate act to sabotage the presidential bid of a particular candidate.
The LP chieftain wondered how a hefty sum of N350 billion could be spent in purchasing the BVAS machines, yet the electoral body claimed that there were glitches.
He argued that the glitches were manmade and had nothing to do with the machines.
He said: "Let me first say that the technology of transmitting results to IreV is good and there is no problem with it. It worked perfectly during the last election only that they tried to stop a particular candidate from winning by not transmitting the result. Everything went perfectly during the National Assembly election, but when it came to the presidential election, it stopped working. It was purely a human fault. Don't forget that Nigeria spent N350 billion to procure the BVAS technology, and it was proven to be sound and infallible by technology experts. So, the glitches you saw that day were manmade. It has nothing to do with the machine.
"Having said that, the challenge we had in the last election should be avoided in the coming off-season elections, particularly in Imo State. As I talk to you now, INEC has put up a staff structure that is loyal to the governor and willing to work for the state government. By next week, we are going to make a formal appeal to the police service. We will address a press conference on this next week. So, the problem is not going to come from IreV, it is from the same character that truncated the effort of the Nigerian government in bringing forth a reliable election."
The post Imo Guber: INEC Has Set Up A Staff Structure That Is Loyal To Uzodinma – LP Alleges appeared first on Naija News.
Go to Source
Author: Justina Otio