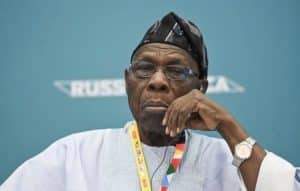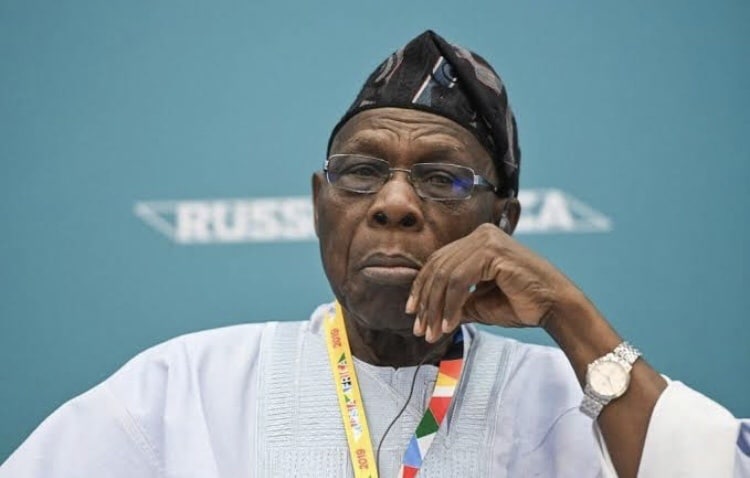 Yoruba Council Worldwide has said the former President, Olusegun Obasanjo, might lose all chieftaincy titles in Yorubaland over the 'disrespectful' remarks towards Oyo monarchs at the inauguration of the 34.85km Oyo-Iseyin road in Oyo State.
Naija News reports that the former president had ordered the monarchs to get up to greet Oyo State Governor, Seyi Makinde, during the commissioning of the Iseyin Campus of the College of Agricultural Sciences and Renewable Natural Resources of the Ladoke Akintola University of Technology, Iseyin.
Obasanjo, a special guest of honour at the event, expressed dismay over the behaviour of the kings, describing it as 'disrespectful' toward the governor's office and himself when they were being introduced and the monarchs were seated.
According to PM News, the Yoruba Council Worldwide, in a statement signed by its president, Aare Oba Oladotun Hassan and secretary Siyanbade Adekanmbi, issued a three-day ultimatum to Obasanjo to apologise to Oyo monarchs for showing disrespect to them in Iseyin.
The group said the act was the biggest bombshell taboo in the history of Yorubaland and perhaps the most disturbing sacrilege as Obasanjo addressed the monarchs as if they were toddlers.
They blasted the former Nigerian leader for desecrating the Yoruba cultural heritage, norms, tradition and values. They threatened to mobilise all market women, youths and thought leaders to protest against him.
The group further stated that if Obasanjo failed to apologise, he would face untold traditional and legal reprisal consequences, not limited to filing an action at a court of competent jurisdiction for defamation and scandalous libel.
In addition, the group called for stripping Obasanjo of all chieftaincy titles conferred on him by any Yoruba monarch and urged President Bola Ahmed Tinubu to call the ex-president to order.
The statement read, "most disparaging, most distressing and disrespectul" act against the monarchs, said the Yoruba group, in a statement signed by its president Aare Oba Oladotun Hassan and secretary Siyanbade Adekanmbi.
"On this note we wish to set the records straight that Chief Olusegun Obasanjo is NO longer the President of Nigeria, and he should stop parading himself deceitfully and impersonating or creating a scenario to command such ill-motivated authority.
"We have seen Omoluabi President Bola Ahmed Tinubu accord high-level respect during his recent visits to the Awujale of Ijebu Land Oba Sikiru Adetona and Alake's Palace, as well as Governors like Hon. Abiodun Abayomi Oyebanji of Ekiti State prostrate before Kings and Elders…This standard practice should be emulated and not the disrespectful manner done by Chief Olusegun Obasanjo, the Former President of Nigeria"
The post Obasanjo Risks Losing All Chieftaincy Titles Over 'Disrespect' To Oyo Monarchs appeared first on Naija News.
Go to Source
Author: Rachel Okporu Fadoju