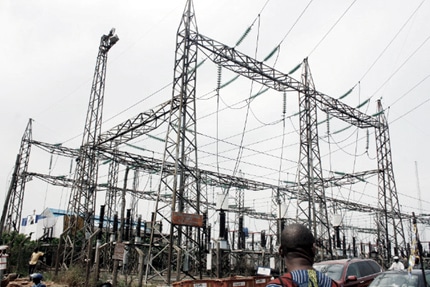 The Minister of State for Power, Goddy Jedy-Agba, has praised the Rural and Electrification Agency for having impactful projects across the six geopolitical zones of the federation.
According to Jedy-Agba, the Agency has performed satisfactorily and deserves commendation, having impacted several rural communities in all six geo-political zones.
He stated this on Thursday while addressing newsmen.
According to the Minister, "For us to move forward in a sector as critical as this, we need reforms, and that is what this agency has been doing.
"I just want to say to you that the Rural and Electrification Agency is my star agency, it's directly under my supervision and purview. I want to assure you that in all the six geopolitical zones of this country, we have had two projects in each state. There's no community in any of the geo-political zones where we don't have a rural solar light intervention. We've had solar panels, we have mini-grids and all of that in all the zones."
Speaking further, he noted that the government agency deserves special attention from the Federal Government for its high performance.
"It is a high-performing agency. I don't talk about individuals, I'm talking about the agency itself and the outputs. All of us in this room come from communities, we are from different states here, but if you name your state, I will tell you which local government and which community we have impacted.
"I am convinced that the agency has performed satisfactorily in my judgment. Your judgment may be superior to mine, but I know it is a star agency that deserves special attention," he added.
The post FG Praises Rural And Electrification Agency For High Performance appeared first on Naija News.
Go to Source
Author: Justina Otio