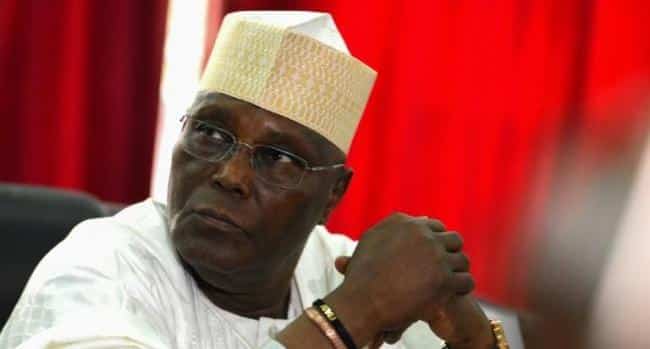 The presidential candidate of the Peoples Democratic Party (PDP), Atiku Abubakar, despite the Supreme Court's dismissal of his party's case, remains firm in his pursuit of justice.
In a statement on his verified Twitter account, Atiku expressed his determination to continue challenging the election results.
Atiku wrote, "The Supreme Court's dismissal of the case of the @OfficialPDPNig is not a setback to my quest for justice.
"Our legal team are primed to robustly prove that the election of February 25 was fraudulent, did not comply with the constitutional requirements and the electoral guidelines of the Independent National Electoral Commission, @inecnigeria, and that the announced winner was not even qualified to contest the poll.
"The battle for democracy and the enthronement of a new order to spur growth and development in Nigeria is one to which I have committed my all and for which I am not ready to walk away at this point when our nation is at crossroads.
"We know that sooner than later, our esteemed Justices will make the pronouncement that will serve as a befitting requiem for mandate bandits."
The former vice president charged his supporters to exercise patience and conduct themselves peaceably as they conduct the litigation at the Presidential Election Tribunal Court.
Naija News recalls that the Supreme Court had earlier affirmed the eligibility of President-elect, Bola Tinubu, dismissing an appeal by the PDP that argued Tinubu's Vice President-elect, Kashim Shettima, was unlawfully nominated for two positions.
The PDP had argued Shettima's dual nomination was in breach of election law, seeking to nullify Tinubu and Shettima's candidacy and remove their names from the candidate list.
However, in a unanimous decision, the court ruled the PDP lacked the legal right to intervene in the ruling All Progressives Congress's nomination affairs, echoing earlier rulings from the Court of Appeal and the Federal High Court.
The post Atiku Speaks As Court Nullifies Plan To Stop Tinubu's Inauguration appeared first on Naija News.
Go to Source
Author: Enioluwa Adeniyi