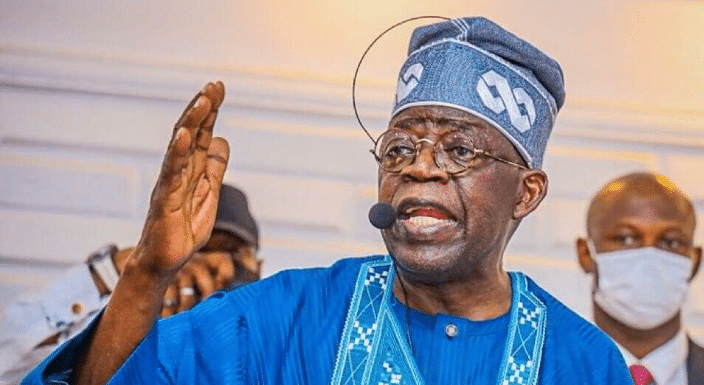 Nigeria's President-elect, Bola Tinubu has listed the top priorities of his administration ahead of the May 29 inauguration.
In a signed statement on Thursday titled, "Nigeria: At the Cusp of Renewed Hope,'' Tinubu stated that securing the country and making it prosperous are the top priorities of his government.
He opined that Nigerians cannot sacrifice the security of the nation to political expediencies and the whims of politics must take a backseat to the imperatives of governance.
He said: "We have bridges and roads to build not just for commerce and travel but to connect people of different faiths, parties, and different outlooks in harmonious dialogue and common purpose. We have families to feed not just to eliminate hunger but to nurture enlightenment, civic responsibility, and compassion.
"We have jobs to create not merely to put people to work but to afford a better standard of living by which families and communities are improved and democracy deepened. We have water to replenish not just to quench physical thirst but to ignite a thirst for creative and better solutions to society's challenges.
"We have a nation to protect such that we eliminate danger and even the fear of danger. May all of our people be able to live their lives in the light of peace and the glow of broadening prosperity.''
Tinubu also urged Nigerians to help rebuild and repair the country, adding that the citizens must show the spirit and willpower to accomplish the historic things that lie within their reach.
He added: "We must begin to repair and rebuild this national home of ours. There is time to complete the task, but time is also of the essence. We must not tarry or fret over the enormity of what we face. We are able of mind and body. Now, we must show the spirit and willpower to accomplish the historic things that lie within our grasp.''
This article was originally published on Naija News
Go to Source
Author: Olugbenga Ige