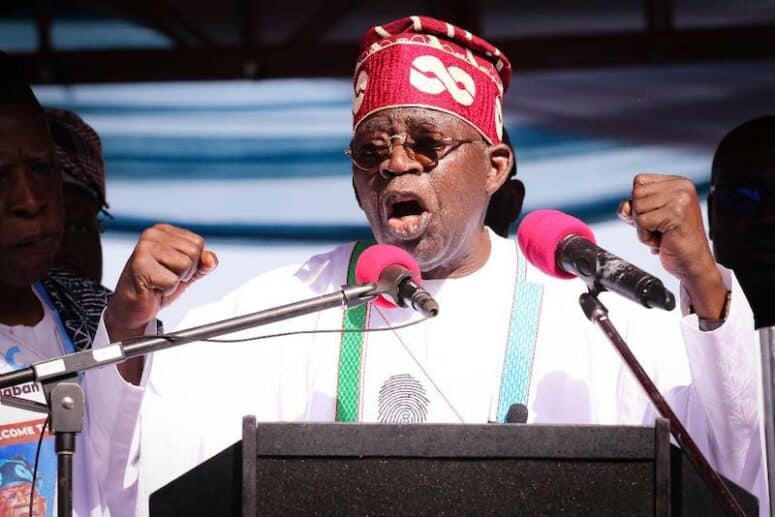 Nigeria's President-elect, Bola Tinubu, has said he is committed to restoring the country's economy back to normalcy.
Tinubu stated that he is committed to a Nigerian economy of double-digit Gross Domestic Product (GDP) growth, greater food security, a strengthened manufacturing base, and an active digital economy.
Naija News reports that Tinubu made this known in a signed statement on Thursday titled, "Nigeria: At the Cusp of Renewed Hope'' released on Thursday in Abuja.
He said the Supreme Court order on the usage of the old naira notes has solved the lingering naira crisis, adding that the ruling is an important step toward restoring economic normalcy.
He said: "This restores both the rule of law and economic decency. But this is not the end of the story. It is merely the beginning of a more comprehensive solution to our economic challenges.''
Tinubu further said that his party's "Renewed Hope Action Plan'' outlined goals for greater economic growth in the country's cities and rural communities and committed to an economy of double-digit GDP growth.
He added: "We are committed to an economy of double-digit GDP growth, greater food security, and one with a strengthened manufacturing base as well as an active digital economy where young people will have ample space to fulfill their dreams and aspirations.
"I realize that I am the servant of a larger purpose. As such, I have gone straight to work. My team and I have been daily engaged in discussions and meetings refining our ideas and policy solutions so that we can begin actively working toward the common good the very first day we assume office. This great project called Nigeria beckons to us all."
This article was originally published on Naija News
Go to Source
Author: Olugbenga Ige