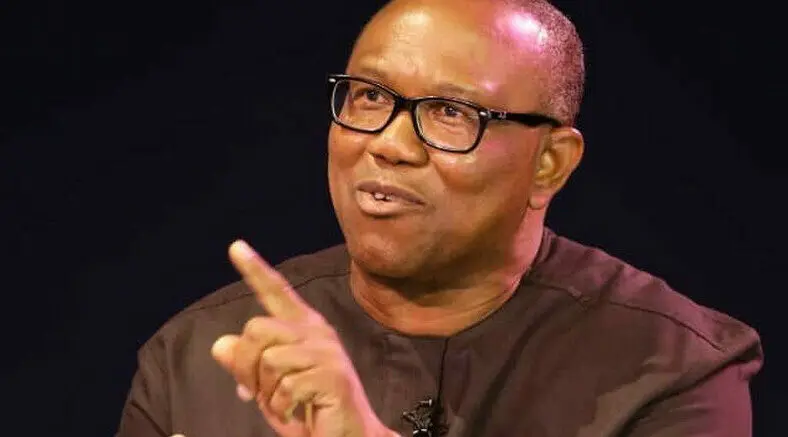 The Labour Party (LP) presidential candidate Peter Obi, has reiterated that the 2023 election is the worst in Nigeria's recent history.
Naija News reports that the former governor of Anambra State, during an interview on Channels Television's Sunrise Daily on Thursday, said the presidential election was a setback in the democratic process.
Peter Obi maintained that it was devastating that the election failed to deliver the hope and huge expenditure invested in technology as supported by the Electoral Law 2022.
He added that the conduct of the presidential election has further dampened the morale of youths who had so much hope in the process adding that he is on course to getting justice.
His words: "We have seen probably what I consider the worst election in our recent history because of the Electoral law [Act] of 2022 which gave so much hope and the huge expenditure we put into technology.
"Do you know what it means to spend over $1bn? So, there was so much that was promised and then we went back to what it used to be. For me, that is very devastating."
I Will Be Shocked If Court Upholds Tinubu's Election
In related news, Peter Obi, has declared it would be surprising if the court upholds the outcome of the election that produced the All Progressives Congress (APC) candidate, Bola Tinubu as the president-elect.
Recall the former governor of Anambra State and the Peoples Democratic Party (PDP) candidate, Atiku Abubakar is challenging the victory of Tinubu at the just concluded election.
When asked during an interview whether he would accept the outcome of the election if the judgement is not in his favour, the LP flagbearer said he would be shocked if the court decided to go with the situation.
According to him, such an outcome will further show that Nigeria is a corporate criminalized country and it should not be allowed.
Peter Obi expressed optimism that the judiciary would do the right thing.
This article was originally published on Naija News
Go to Source
Author: Rachel Okporu Fadoju