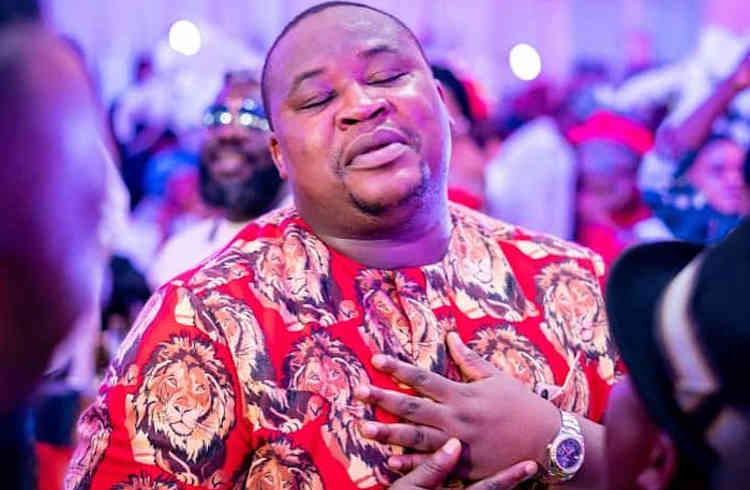 Nigerian celebrity barman, Pascal Okechukwu, popularly known as Cubana Chiefpriest has reiterated his support for the re-election of the All Progressive Congress governorship candidate in Lagos State, Babajide Sanwo-Olu.
Naija News reports that the entertainer stormed the street to campaign for Sanwo-Olu, declaring he is Igbo as well as Yoruba.
It is uncertain if it was an Igbo or Yoruba community, but Cubana ChiefPriest urged the teaming crowd to support Sanwo-Olu's second-term bid.
He also advised all residents of Lagos to re-elect Sanwo-Olu whom they already know, and should not allow themselves to be confused by anyone.
The celebrity barman added that Sanwo-Olu has helped the Igbos with their businesses and investment in the state.
He captioned the video: "All for a good man @jidesanwoolu we don enter street for you baba, victory is 101% assured, in Lagos please vote. APC so dude can perfect all imperfections. one good turn deserves another 4+4″
Cubana ChiefPriest's Alleged Kenyan Side Chic Saga
Meanwhile, Cubana ChiefPriest has reacted to the allegation of fathering a child with alleged Kenyan side chic.
An Instagram blog alleged that Cubana ChiefPriest welcomed a baby with his side chic who resides in Kenya.
Reacting via a lengthy post shared on Instagram, the socialite dared the blogger to conduct a DNA test on the baby and vowed to double the expenses if proven that the child belongs to him.
According to him, he is financially rich to take care of any children outside his matrimonial home, however, he could not succumb to cheap blackmail.
This article was originally published on Naija News
Go to Source
Author: Rachel Okporu Fadoju